Shades Of Grey
---
Shades Of Grey.poll
no active poll
•
show polls
---
Shades Of Grey.pic of the moment
---
Shades Of Grey.language switch
---
Shades Of Grey.random user
---
Shades Of Grey.articles
---
Shades Of Grey.downloads
---
Shades Of Grey.topics
Happy new year
Last post: painful
Board: sog.public
13.01.2018 - 22:23

Overwatch 'cheat-maker' told to pay $8.6m to Blizzard
Last post: loki
Board: sog.public
04.04.2017 - 19:00

Holland Trump
Last post: Ninjaman
Board: sog.public
26.01.2017 - 18:11

THQ Nordic buys all Novalogic IP rights.
Last post: loki
Board: sog.game news
06.11.2016 - 18:40
---
Shades Of Grey.servers
---
Shades Of Grey.sponsors
Sponsor
Shades of Grey
---
Shades Of Grey.partners
Shades of Grey
Shades Of Grey.scrolltext
---
Shades Of Grey.advertisement
no banners
---
Shades Of Grey.content
News
---
Although no new games seem to be forthcoming from Nova, we would like to welcome Celticnegro to the squad and we hope you will enjoy your time with us.
Links

: n/a
written by Longtime - 23.12.2015 - 11:22
Anyone for a re-tweet?

Probably the first time one of our match results has made it onto Twitter !


Links

: n/a
written by Ninjaman - 03.12.2012 - 22:11
Shades of Grey: DFB Tournament Winners.

A busy weekend for sog.squad members, even if some of them didn't actually realise they were playing in a match at the time. DFB Squad organised the "DFB Smackdown" tournament, which gave sog.squad and friends their first outing in DFX: Extreme 2 matchplay, and the first scrims for a couple of years.

Saturday saw sog.squad matched against Team Everlast (el). After shaking off the rust and losing the first map, sog.squad went on to win the next two maps, winning the match 2-1 and progressing to the semi-final.

Sunday had sog.squad matched against the Delta Force Bandits (DFB) A-team. sog.squad again lost the first map, but rallied round to win a tightly fought match 2-1.

The final an hour later was played against Assault Crew (AC). sog.squad went into the final using the novel tactic of trying to win the first map and got off to a good start, having a 20 point lead at one point. AC fought back hard and did their best to close the gap and the lead swapped backwards and forwards for the rest of the map, with sog.squad finishing the victor by 5 kills. For the second map, sog.squad took the lead at the start and managed to hold on to it for the whole of the map, winning the map by 12 kills and the match by 2-0.

Shades of Grey would like to say a big thank you to DFB and their sponsors for hosting the tournament. Thanks also to all the teams we played, there were some tough matches all the way through. Screenshots in the "Results" section.

Team members - in no particular order: Savage
Ninjaman
Longtime
Mad badger
loki &
Cki
Links

: n/a
written by Ninjaman - 03.12.2012 - 14:09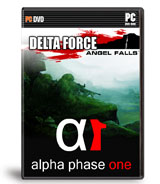 Well, it's in the Nova store priced at $3, but if you click on it it says "Invitation Only".

Goodness knows what it actually is, but at least it keeps the Angel Falls trademark with Nova.

Fingers crossed.........
Links

: n/a
written by Ninjaman - 15.10.2011 - 00:25
It is with deep sadness that we learned today of the passing of csf.Yaya. In the years I have been gaming it has been my pleasure to meet some extremely nice people and Yaya was one of the best, always laughing and joking with time for everybody.
He was extremely loyal and a true ambassador for both his squad and his country.
Sog squad would like to extend our most heartfelt sympathies to his friends and family at this sad time.
Vaya con dios Yaya.
Links

: n/a
written by Longtime - 18.04.2008 - 20:56
Shades Of Grey.login
---
Shades Of Grey.hotest news
no top news
---
Shades Of Grey.latest news
---
Shades Of Grey.squads
---
Shades Of Grey.matches
---
Shades Of Grey.demos
---
Shades Of Grey.upcoming events
---
Shades Of Grey.shoutbox
---
Shades Of Grey.newsletter
---
Shades Of Grey.statistics
518 Visitors (Today)
1260 Visitors (Yesterday)
31328 Visitors (Month)
1718659 Total visits
143 Registered users
0 Users online
29 Guests online
• Show statistics